Nurturing Young Minds
At DPSI, we prepare students to be future ready… for an evolving and increasingly global society as they develop physically, intellectually, emotionally and ethically for success in adult life. In addition to the focus on knowledge, understanding of cultures and concepts, students are best served, if they are learning to learn; that is in developing the skills and attitudes toward future learning. This will prepare them for higher education and subsequent employment. We aim to nurture each student in a stimulating environment of academic excellence , cultural diversity and mutual respect. Each student is able to participate in a multitude of experiences, leading to tremendous intellectual, emotional, spiritual and physical growth. We help them recognise their talents and hone their skills, instil positive values, teamwork and make learning fun. The need for teamwork as we face growing economic, health and political inter-dependencies brings honing collaborative traits into sharp focus.
Innovative opportunities that foster the ability to learn and adapt provide an edge to our students. Thus theatre, art and music form an integral part of the school programme and afford diverse opportunities to bring out the latent and overt talent in each child. Well-equipped music, dance and theatre studios provide scope and space for rehearsing and presenting performances. A plethora of sporting activities appeal to the sensibilities of most learners thereby offering them a balance between interest and physical engagement.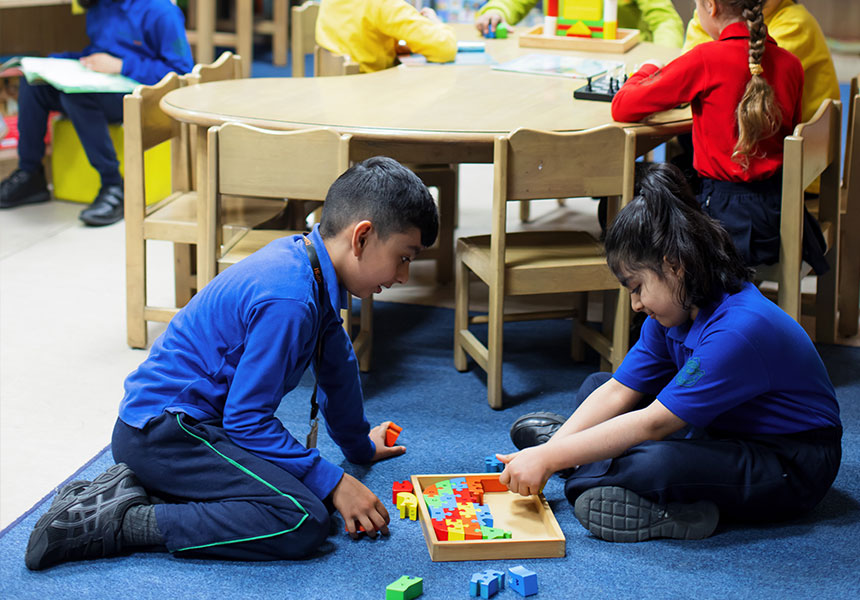 Consequently, the campus of the school is always a busy place - reverberating with melody, colours and creativity, making education at DPS International, Gurgaon a learning fiesta. Whether it is innovating in the Maker Spaces or manipulating play material, exploring the world of books or taking up social entrepreneurship, inquiry provides authentic ways for students to explore and understand the world around them. The passion within them will subsequently pave the way for making informed choices in adult life, but the experiences must begin at school-is what we believe at DPSI.